2023.05.02

hololive Indonesia 3rd Anniversary Café Opens in Indonesia From May 9th, 2023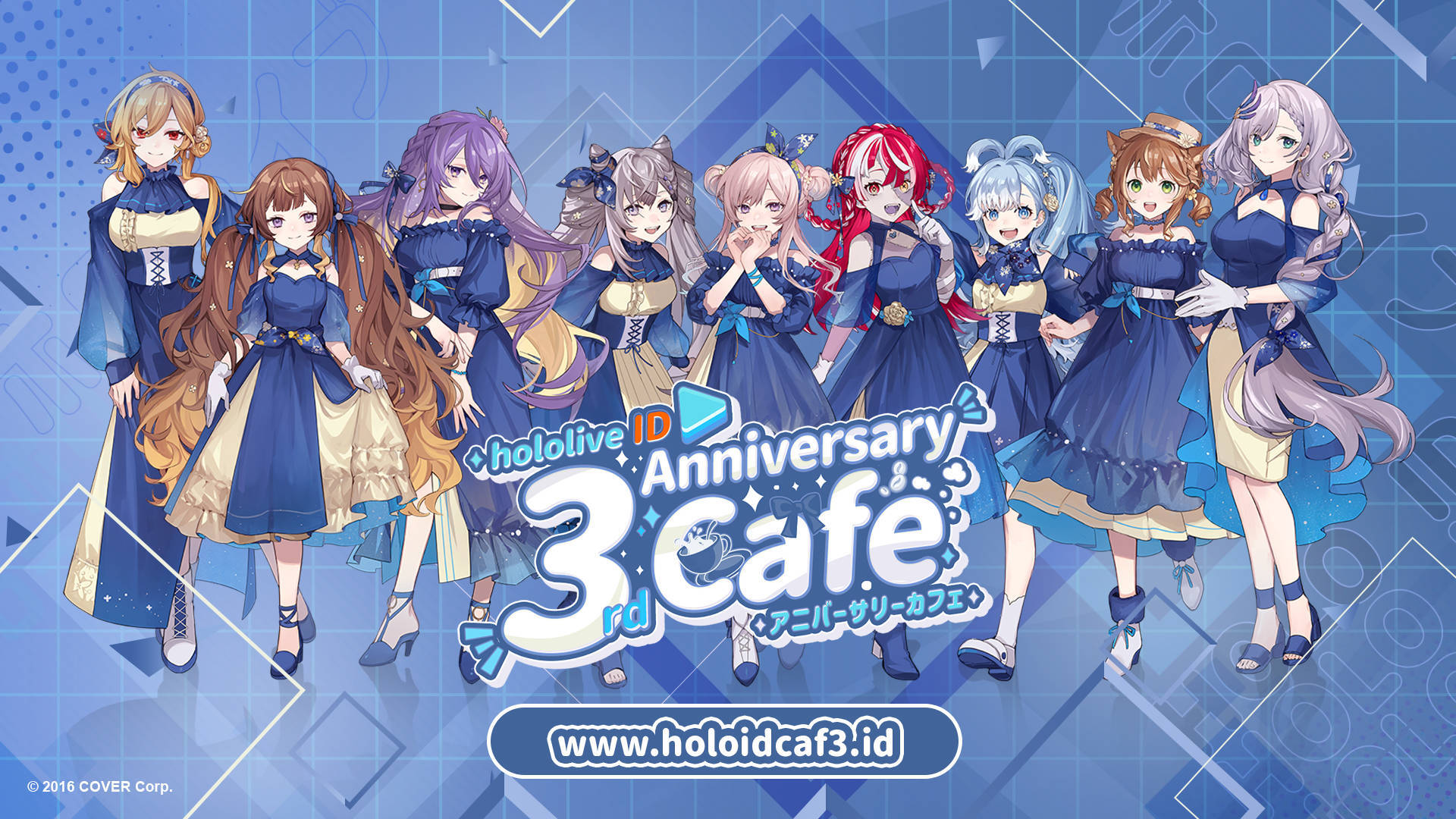 COVER Corporation (Chiyoda-ku, Tokyo; CEO: Tanigo Motoaki) has announced that hololive Indonesia 3rd Anniversary official café will be open for a limited period from May 9th, 2023.
The official café, organized in collaboration with the Supreme League TV, offers a menu featuring members of hololive Indonesia. Aside from the standard plan, 2 special plans, including "Fan Meeting" and "Meet & Greet" with hololive Indonesia are also available. In addition, a variety of limited merchandise will be available for purchase.
More information and details are available at the link below.
Twitter: https://twitter.com/holoIDcaf3
Instragram: https://www.instagram.com/holoidcaf3/
Website(Reservation): https://holoidcaf3.id/
hololive ID 3rd Anniversary Café
May 9th – May 28th
Thymeline Cafe, Blok PA 19, Jl. Boulevard Raya No. 8 Kelapa Gading, North Jakarta, Indonesia
Official Hashtag: #holoIDcaf3
Twitter: https://twitter.com/holoIDcaf3
Instragram: https://www.instagram.com/holoidcaf3/
Website(Reservation): https://holoidcaf3.id/
hololive Indonesia 3rd Anniversary Café Menu
Plan List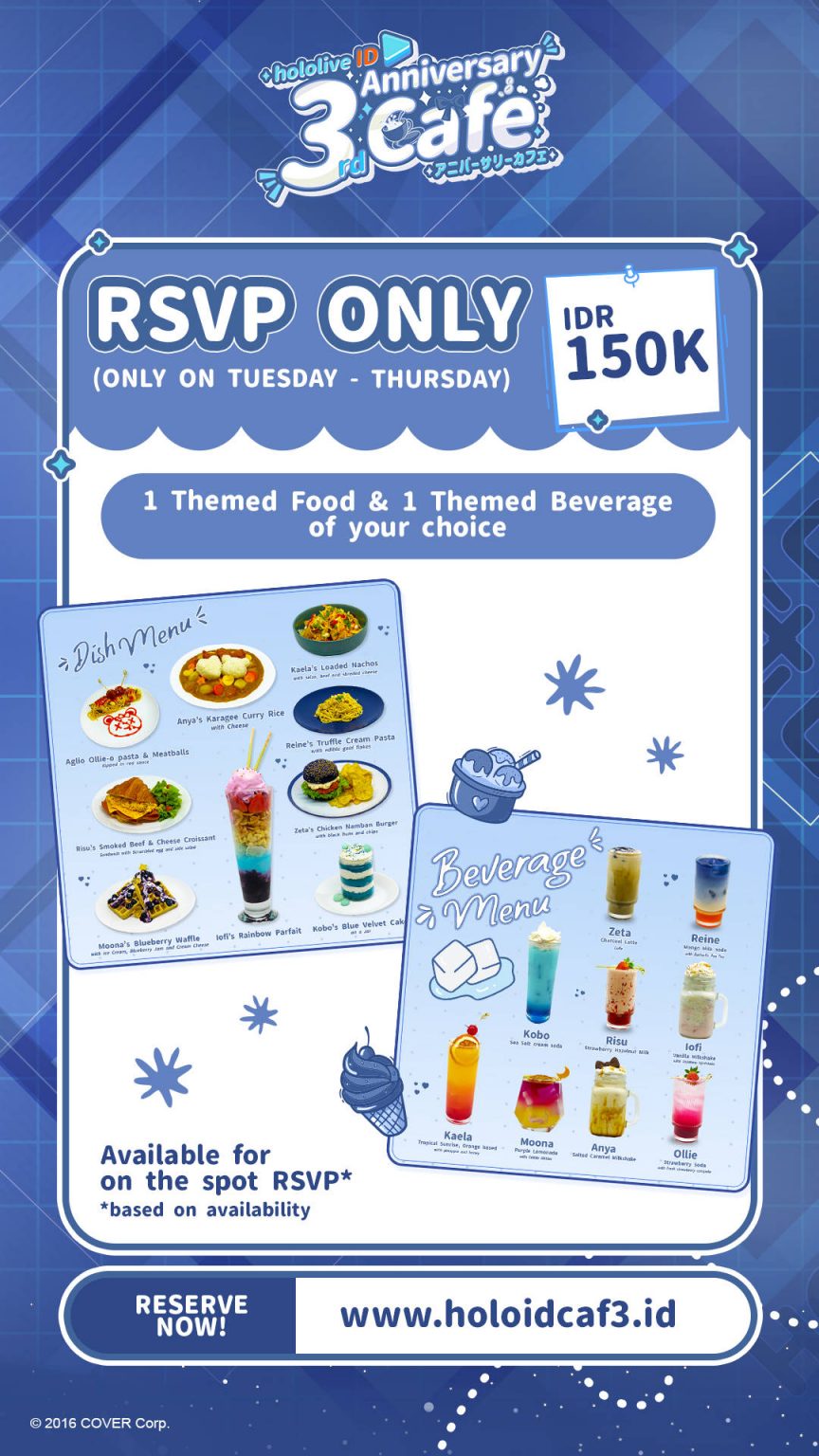 ・RSVP ONLY Plan
Themed Food and Drink with food decoration holoID 3rd anniversary theme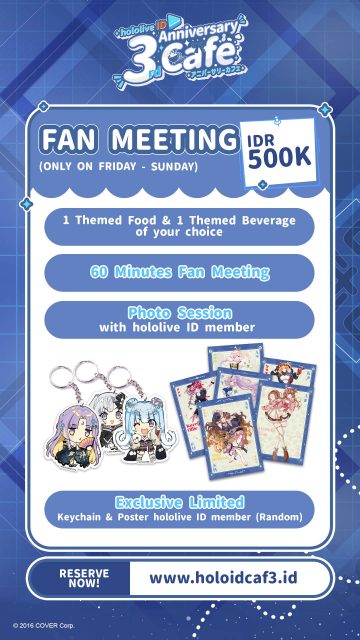 ・Fan Meeting Plan
Themed Food and Drink with food decoration holoID 3rd anniversary theme
Exclusive limited keychain & postcard (random)
Photo session with hololive ID talent
60 minutes fan meeting for 20 people/session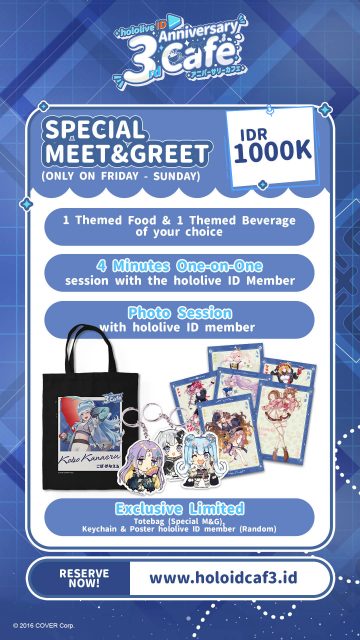 ・Special Meet & Greet Plan
Themed Food and Drink with food decoration holoID 3rd anniversary theme
Exclusive limited keychain & postcard(random) and tote bag special meet & greet
Photo session with hololive ID talent
4 minutes 1 on 1 meet and greet with hololive ID talent
Foods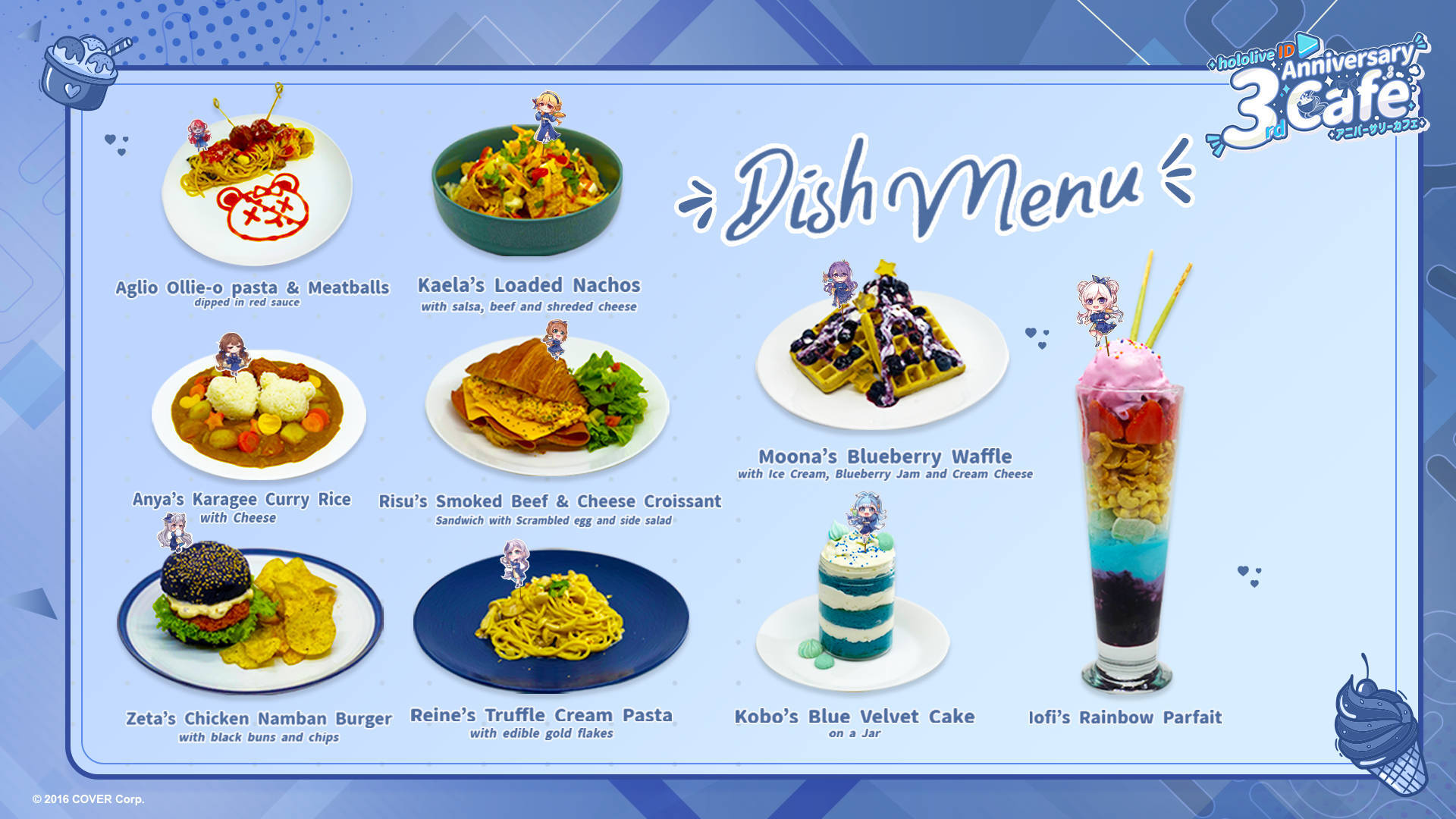 Drinks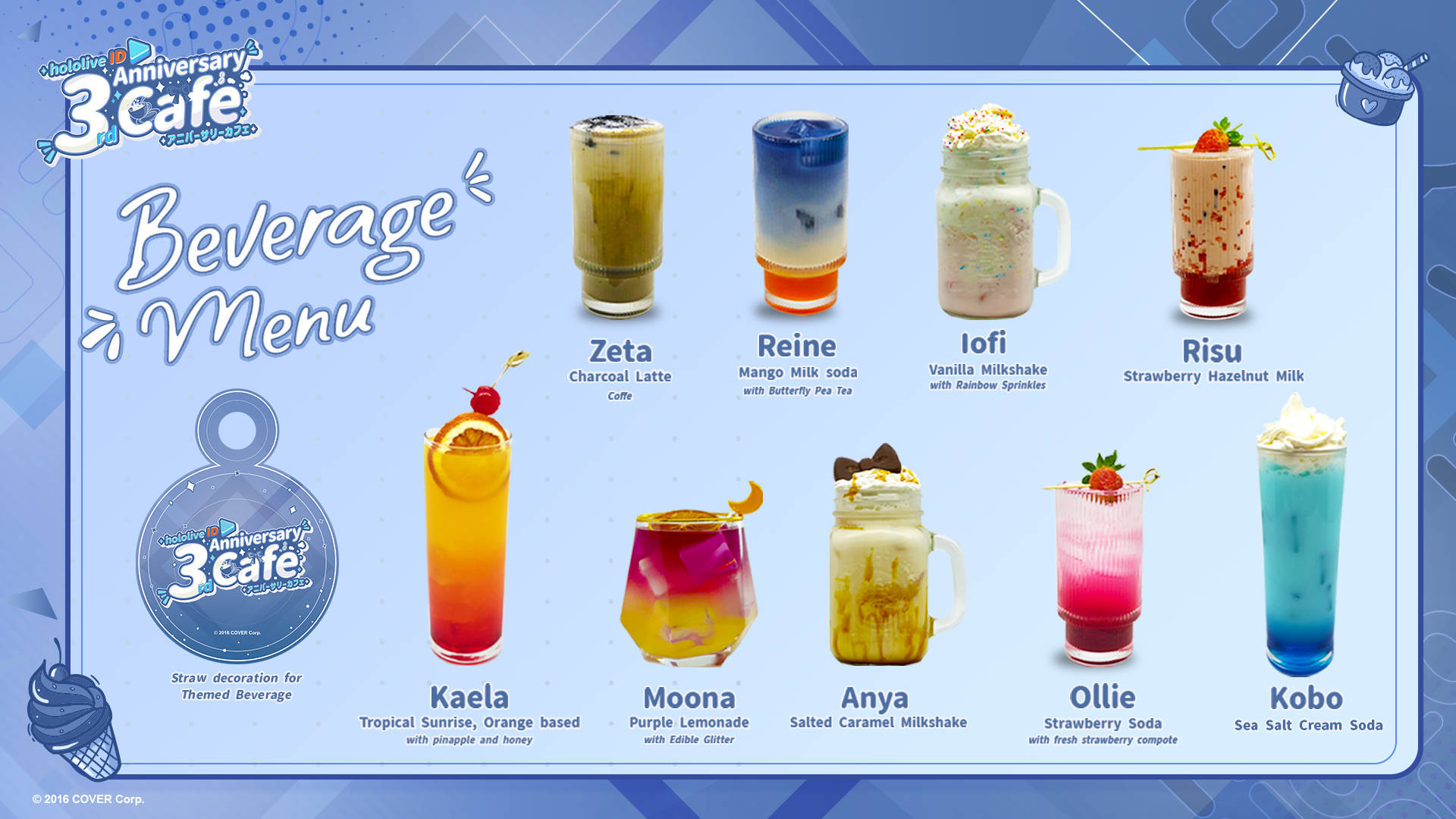 Café Merch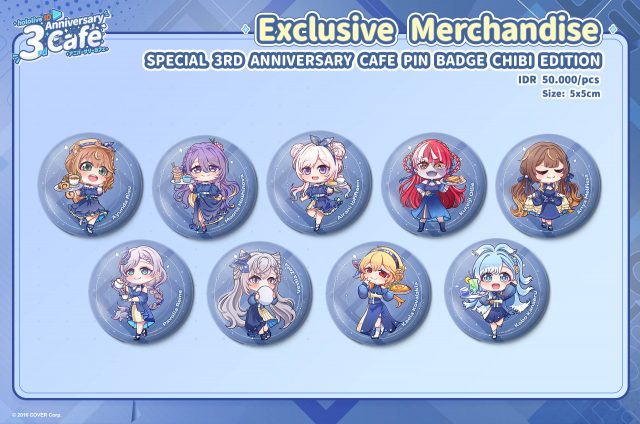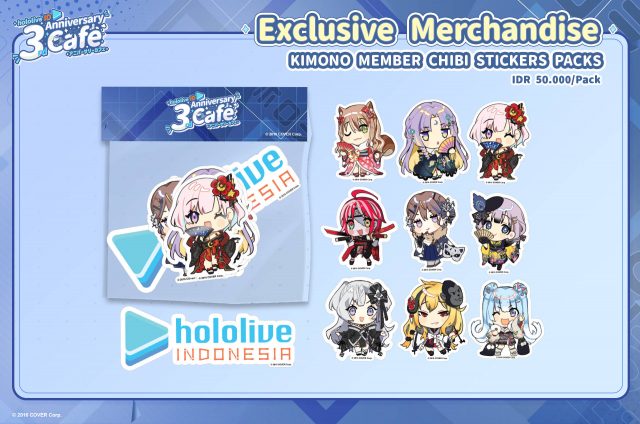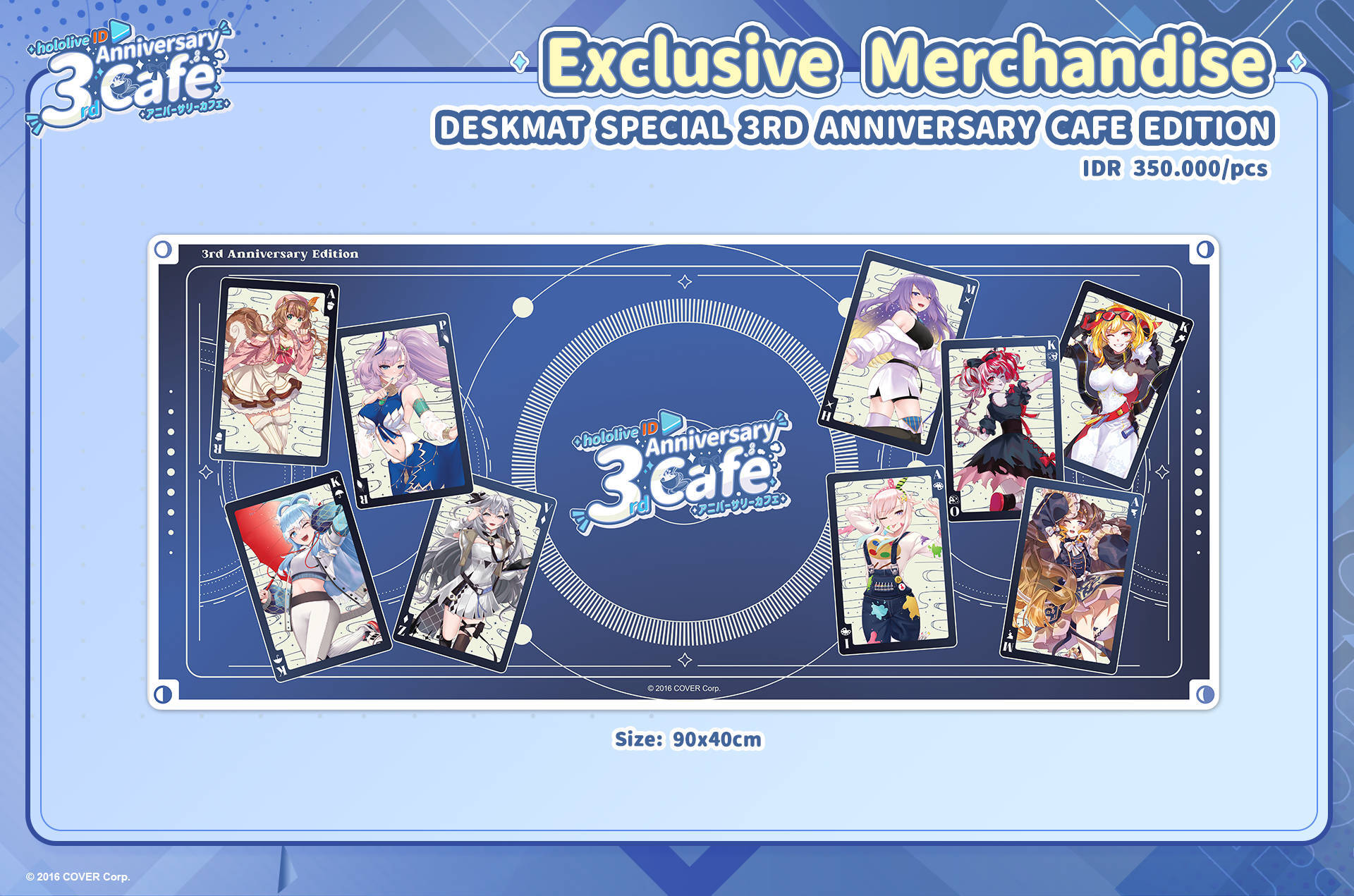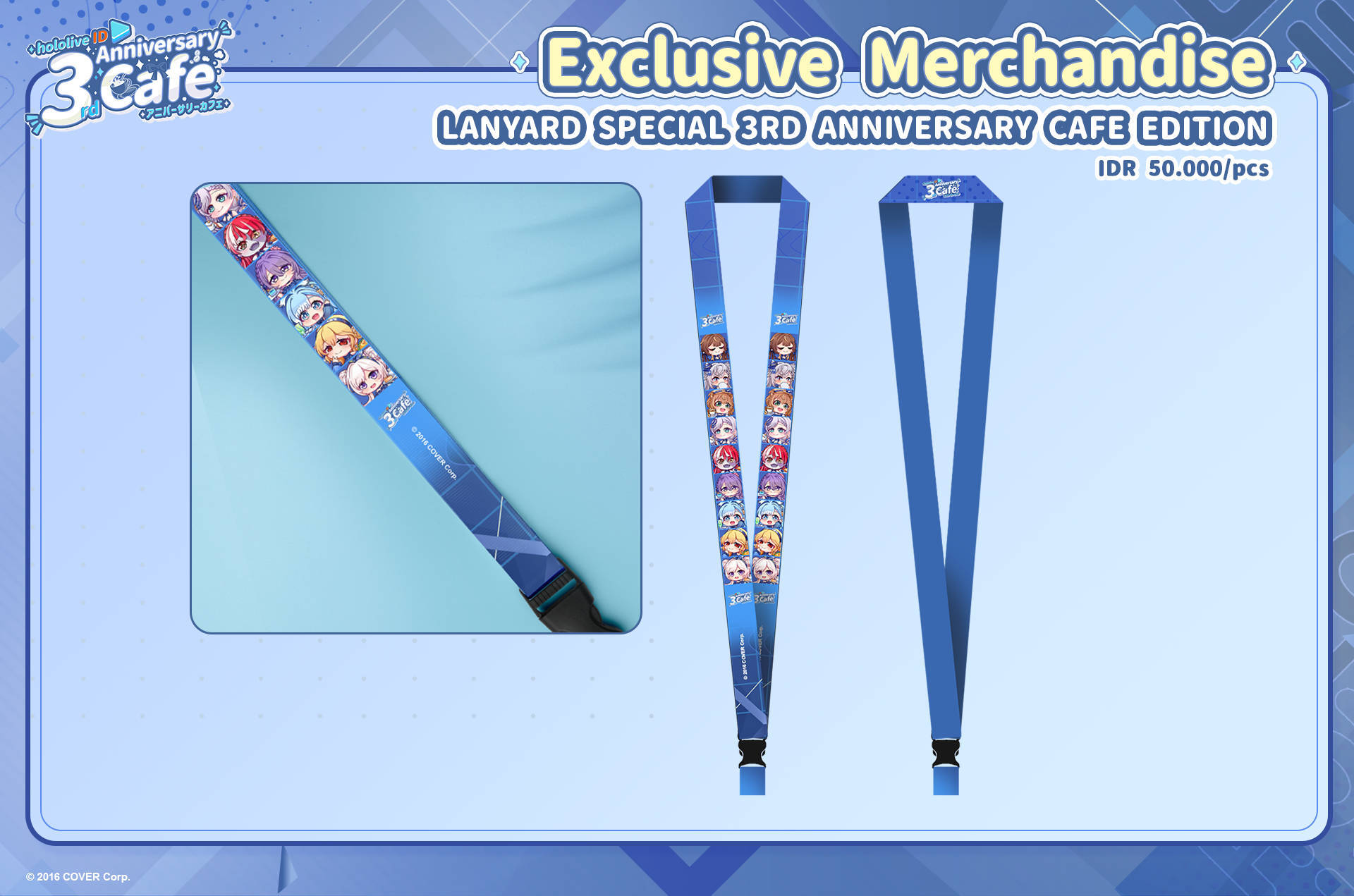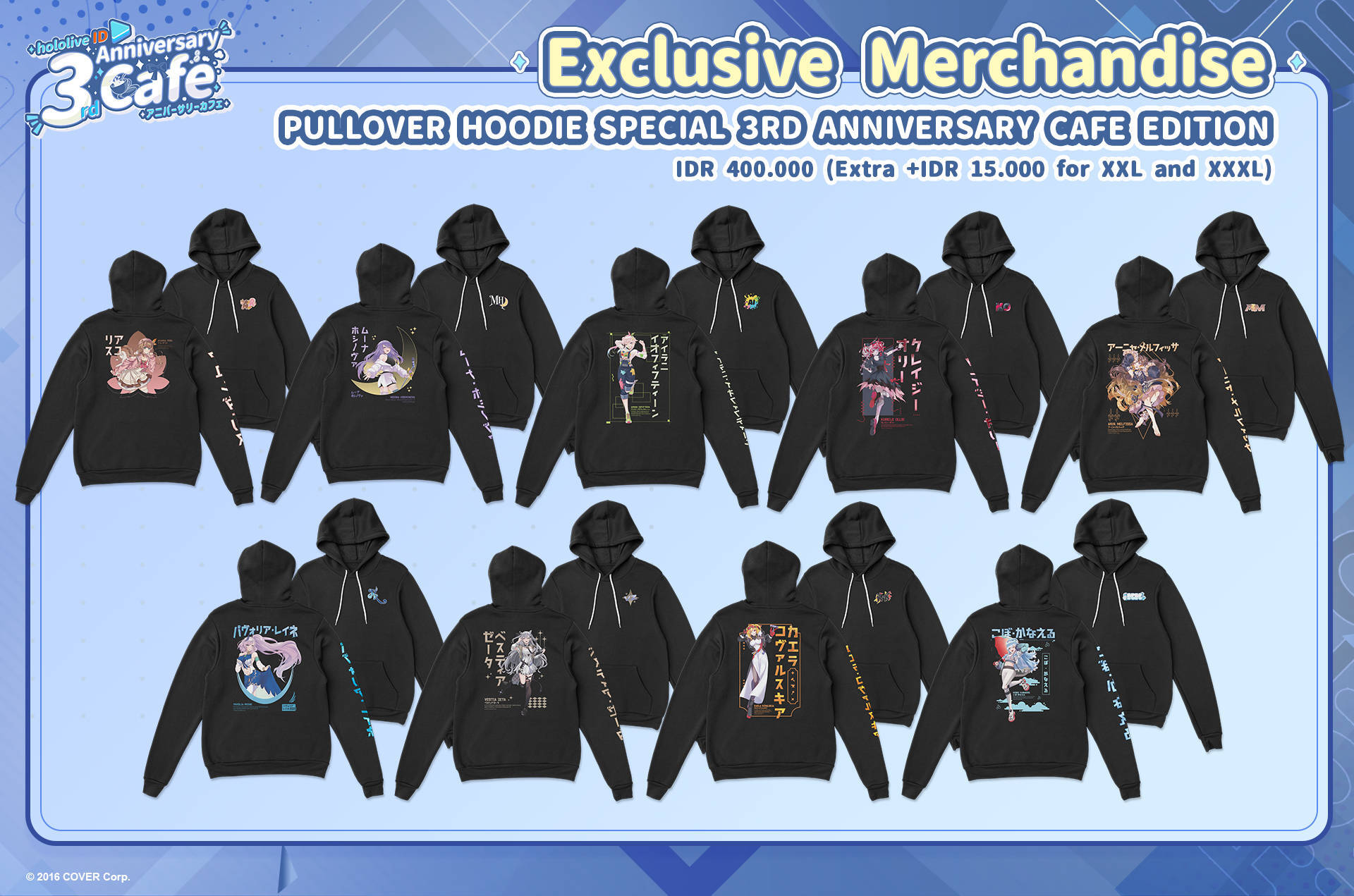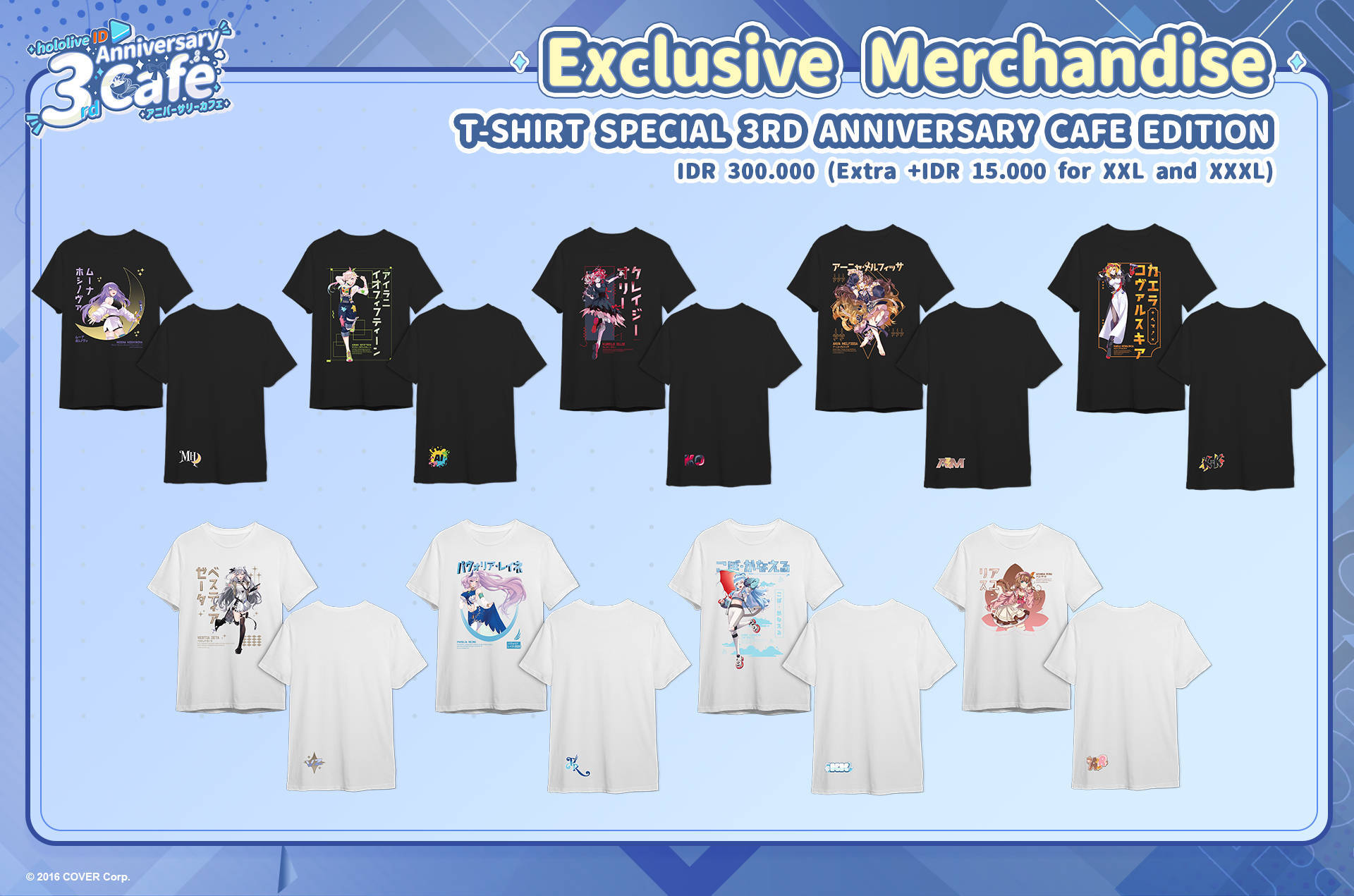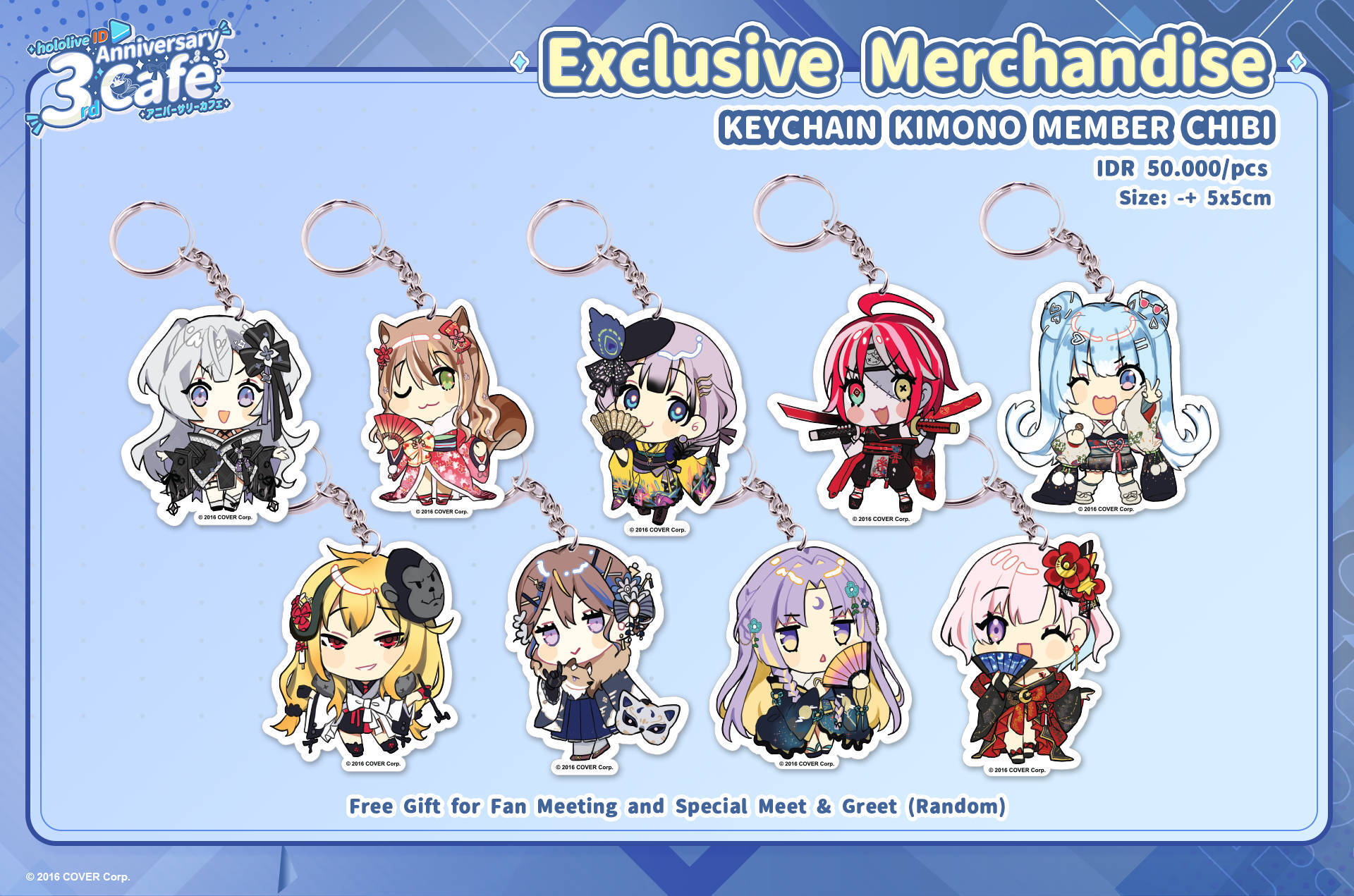 TOTEBAG SPECIAL M&G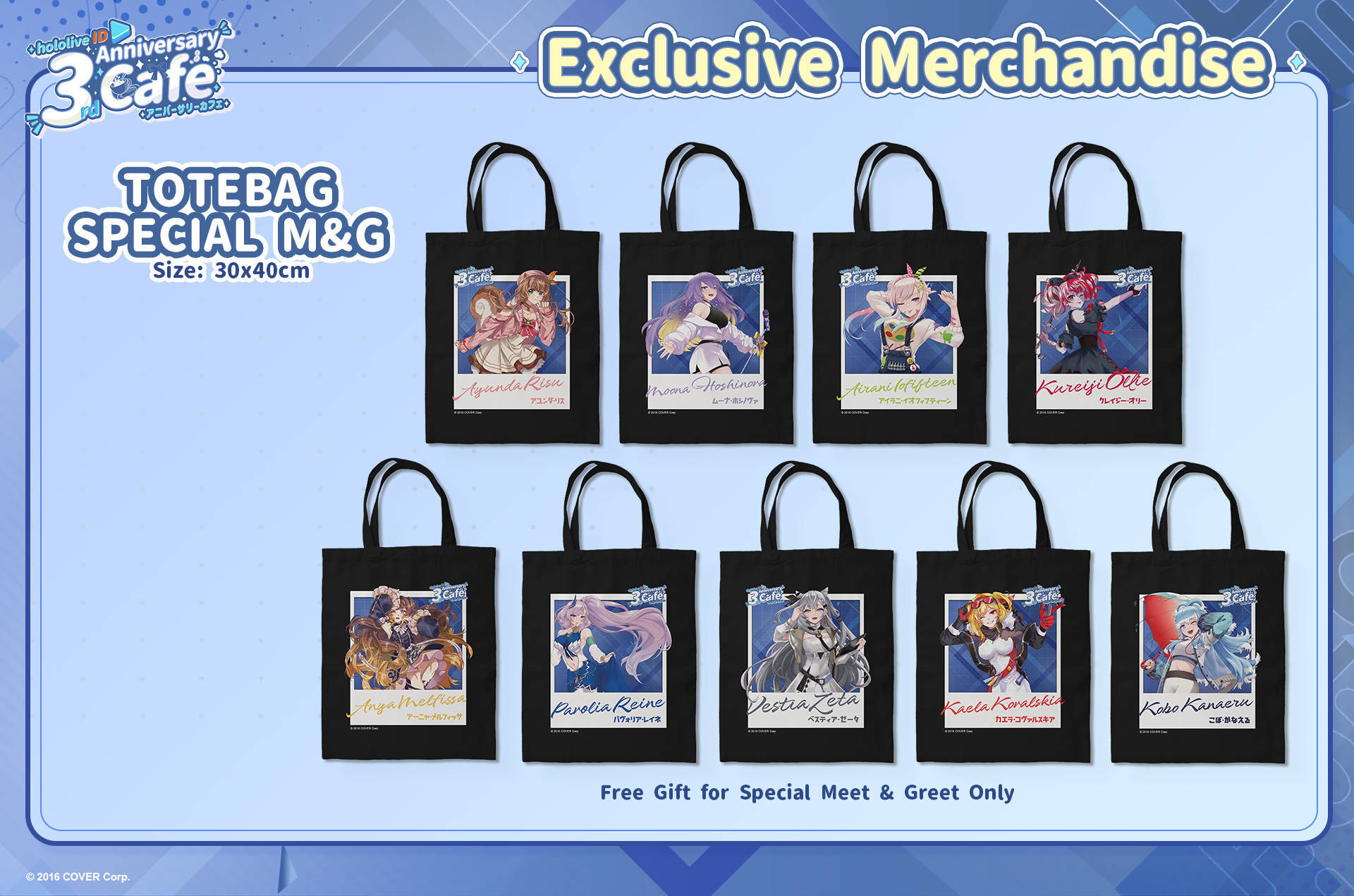 (Free gift for Special Meet & Greet plan only)
※Merchandise: Only shipping in Indonesia