2023.11.02

COVER Corporation Announces Details of hololive production at ANIME NYC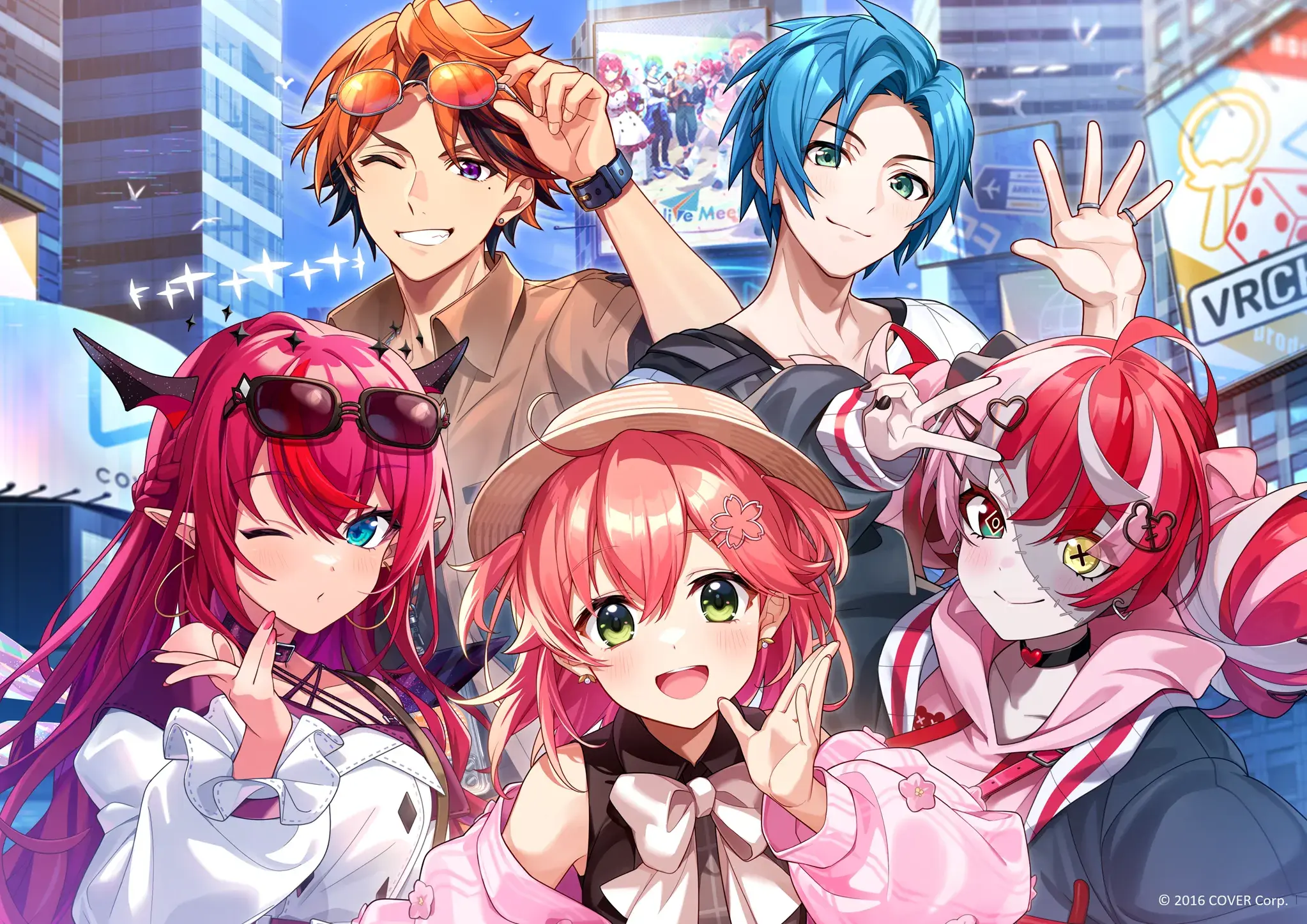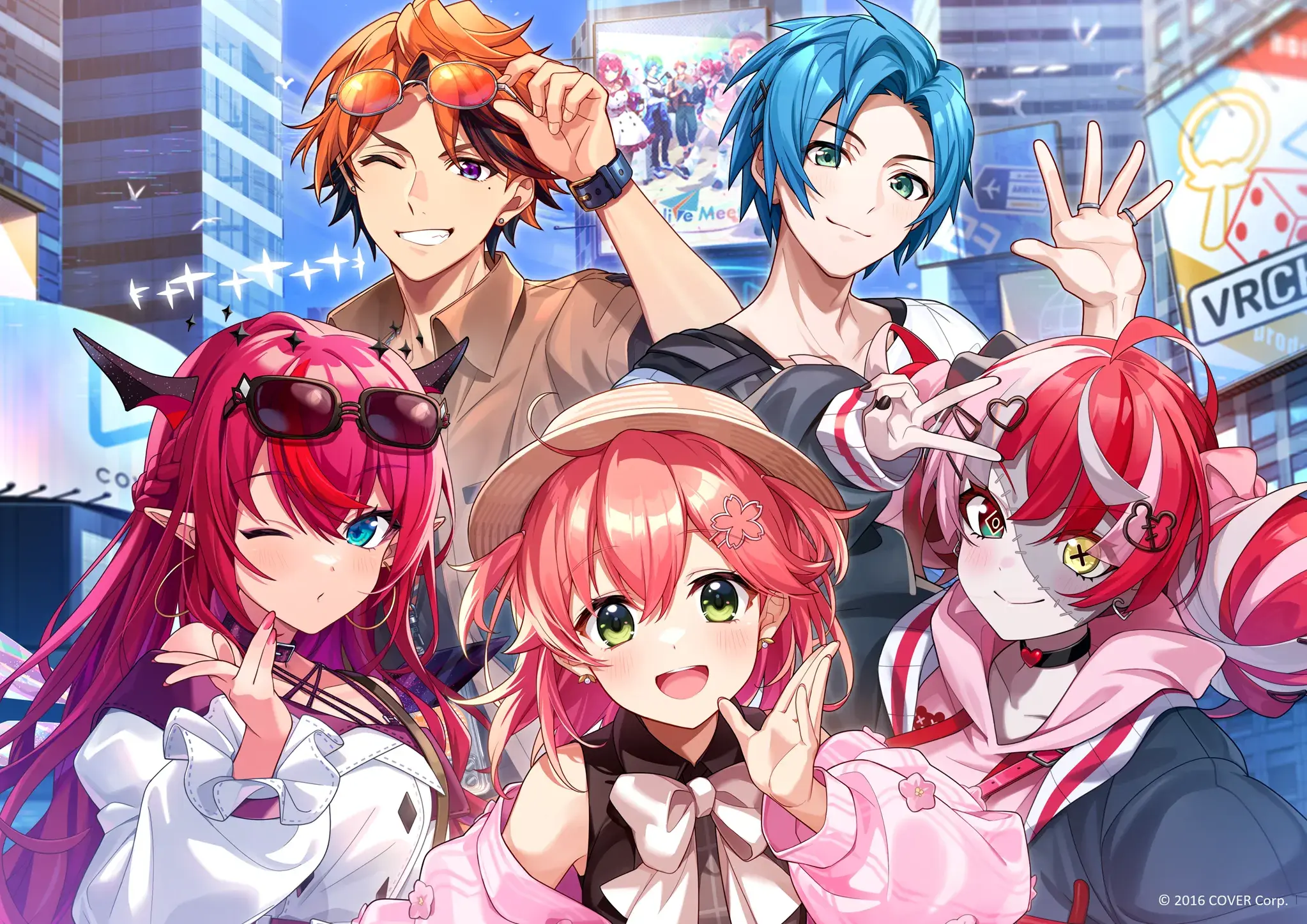 Tokyo, JAPAN — COVER Corporation (Minato-ku, Tokyo, Japan, CEO: Motoaki Tanigo) announced today the Booth Details for hololive production at Anime NYC Powered By Crunchyroll from November 17th – 19th at the Javits Center in New York City. This will be hololive production's 3rd time participating at Anime NYC.
Booth Details
Anime NYC Exclusive content by hololive production talents at hololive Meet x VRChat Stage
Fans can enjoy their favorite talents streaming live to the hololive production booth with exclusive content only available for Anime NYC. Streams of hololive Indonesia, hololive English and HOLOSTARS English talents will be featured on the LED Display at the booth during the event hours.
hololive Meet Presented by VRChat
Enjoy the exclusive Anime NYC hololive production contents with us, anywhere in the world!
For our fans who are not able to join us at Anime NYC, do not fret! You will be able to log into VRChat and join other hololive production fans worldwide in the virtual space created exclusively for hololive Meet x VRChat over the 3 days. Enjoy our exclusive content by hololive production talents and immerse yourself in real-time together with your friends. We will also be joined by our merchandising partners where you can check out their products on the VRChat platform.


Anime NYC attendees will also be able to explore worlds from past hololive VRChat streams in a live VR demo at the hololive production booth.
Photo Spots at hololive production Booth
Attendees will be able to take photos at photo spots at the hololive production Booth, with our hololive Meet ambassador standees and surprise guest standees.
Concerts and Events outside of hololive production Booth
Apart from the main booth, the weekend will feature "Anime NYC & hololive Meet presents Hoshimachi Suisei @ NYC with Special Guest Mori Calliope" concert on Friday, November 17th, "hololive English -Advent- NYC Invasion" panel on Saturday, November 18th, and hololive Indonesia will also take the stage for "VRChat Presents viv:ID CRUISE hololive Meet Asia Tour -Surprise Stop-"on Sunday, November 19th.
We are also planning to release the second wave of hololive Meet original merchandise at Anime NYC. Details will be announced at a later date on the hololive production official X (formerly Twitter) account.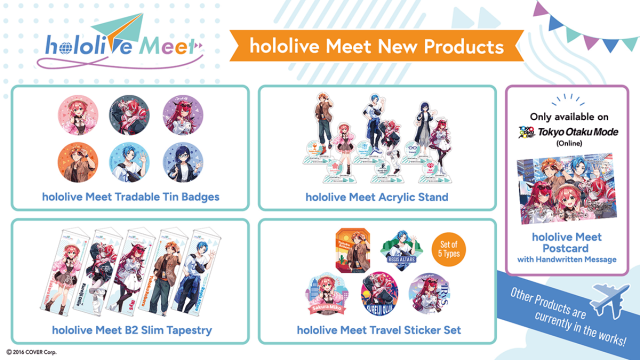 Come see, experience, and enjoy hololive production talents and the possibility of VR at the hololive production booth at Anime NYC. hololive Meet this year is presented to you by VRChat.
For more information on hololive Meet, visit https://hololivemeet.hololivepro.com/
For more information on hololive production, visit https://hololive.hololivepro.com/en/
About Anime NYC Powered By Crunchyroll
Anime NYC powered by Crunchyroll is New York City's anime convention! A showcase of the best of Japanese pop culture in the biggest city in America, Anime NYC brings anime fans and publishers together for three days of unique exhibits, exclusive screenings, extensive panels, and appearances by some of the biggest creators in Japan. The next event takes place November 17-19, 2023 in New York's Javits Center, and we invite you to join over 60,000 fans for a celebration of Japanese animation, manga, cosplay, fashion, food, games, toys, and more in the heart of NYC! For more, visit animenyc.com.
About VRChat
Launched in 2014, VRChat is a social VR platform where all of the content is built by the users. Hang out in a bar on the moon, meet new friends attending a virtual rave, pilot a jet, play a round of minigolf, or just explore thousands of worlds that couldn't exist anywhere else. VRChat gives users unprecedented power to create (and be!) whatever their imagination can conjure up. VRChat is free and is available on both the Quest Store and Steam.
About hololive production
hololive production is a Virtual YouTuber agency that consists of talent groups such as hololive and HOLOSTARS that focus on live streaming and content creation on platforms such as YouTube. hololive production specializes in the utilization of complex 2D and 3D character model designs for live streaming and content creation.
About hololive Meet
hololive Meet is hololive production's brand that covers activities such as stage events, convention activities, booth exhibitions, and other types of collaborations. Its goal is to bring a unique hololive experience through our talents and content to as many fans as possible. It is a celebration of the VTuber culture and a love letter from hololive production to you. For more information on hololive Meet, visit https://hololivemeet.hololivepro.com/about/