2023.07.19

COVER Corporation Announces Partnership with VRChat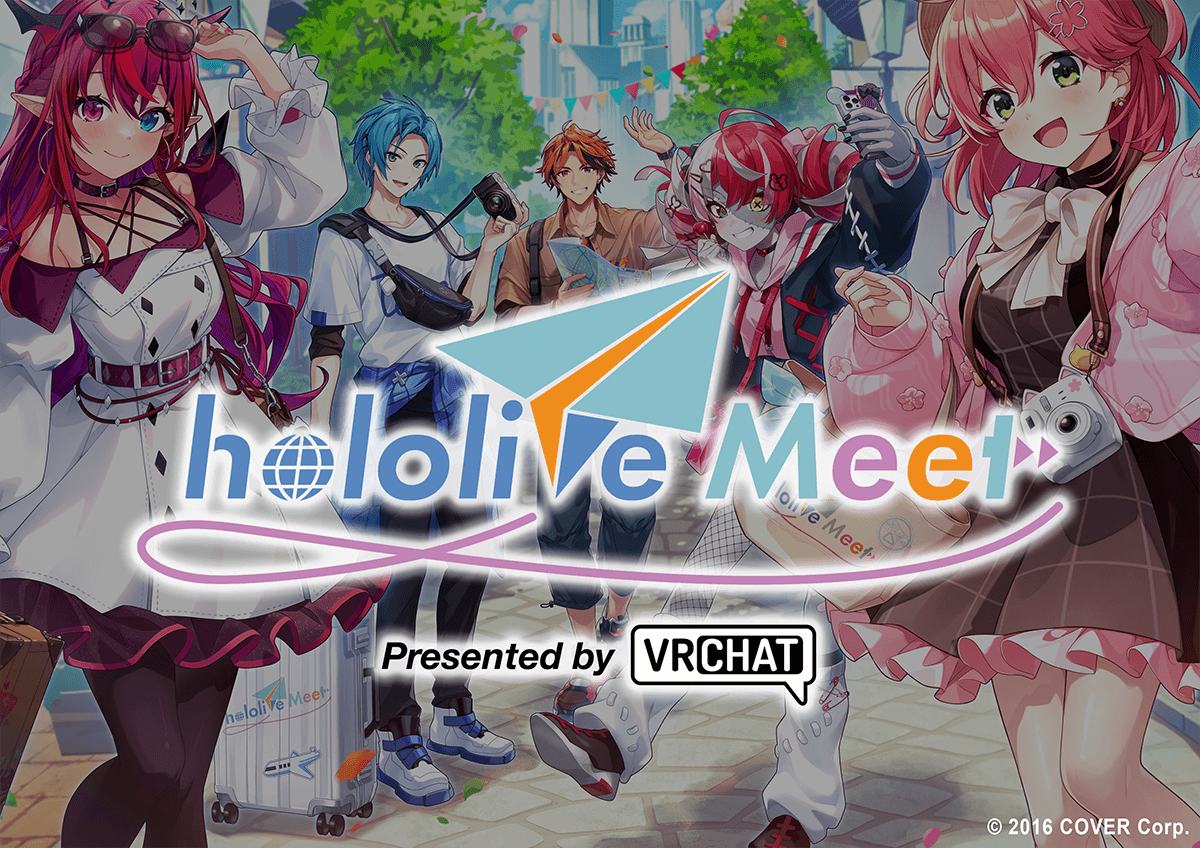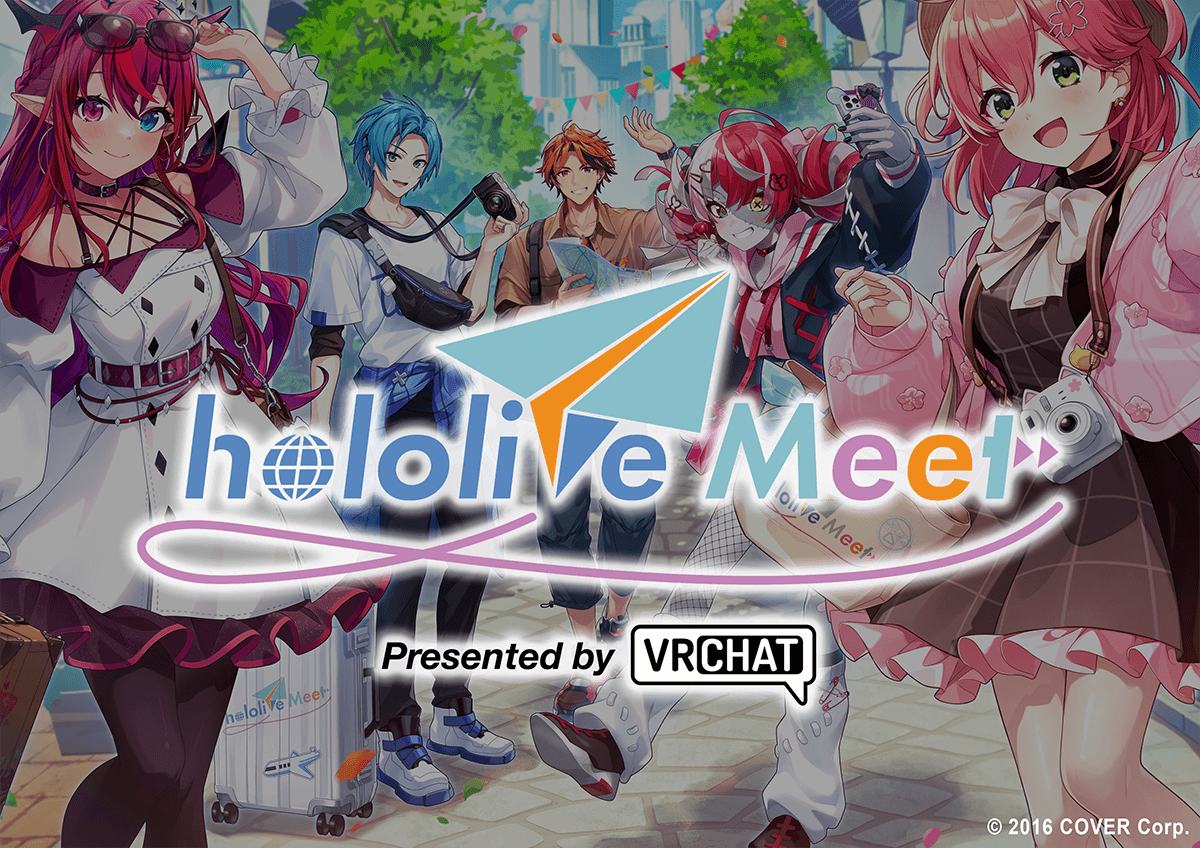 Tokyo, JAPAN — COVER Corporation (Minato-ku, Tokyo, Japan, CEO: Motoaki Tanigo) announced their partnership with American based social VR platform company, VRChat. VRChat will be the title sponsor of hololive Meet, a series of activities where hololive production talents can interact with fans worldwide, and to deliver new immersive experiences through the platform of VRChat and hololive Meet.
"VRChat is excited to be working together with COVER and sponsoring hololive Meet!" says Graham Gaylor, CEO of VRChat. "We've both put a great deal of thought and effort into building the future of virtual identity, and the combination of our experience is a great match. The possibility for social interaction enabled via VRChat applies perfectly to hololive Meet events, and we're looking forward to seeing what kind of immersive and engaging experiences can be built in VRChat as a result. The team has loved to see how much fun hololive talents have together in their VRChat streams, and we can't wait to bring that fun to more people and places around the world!"
"COVER Corporation aims to deliver the latest and cutting-edge entertainment culture from Japan to the world. I am excited to have the support of VRChat, a company in the same virtual field, for hololive Meet, an event where fans can interact with hololive production talents!" commented Motoaki Tanigo, CEO of COVER Corporation.
More information of hololive Meet Presented by VRChat projects will be announced on a later date.
For more information on hololive Meet, visit https://hololivemeet.hololivepro.com/
For more information on hololive production, visit https://hololive.hololivepro.com/en/